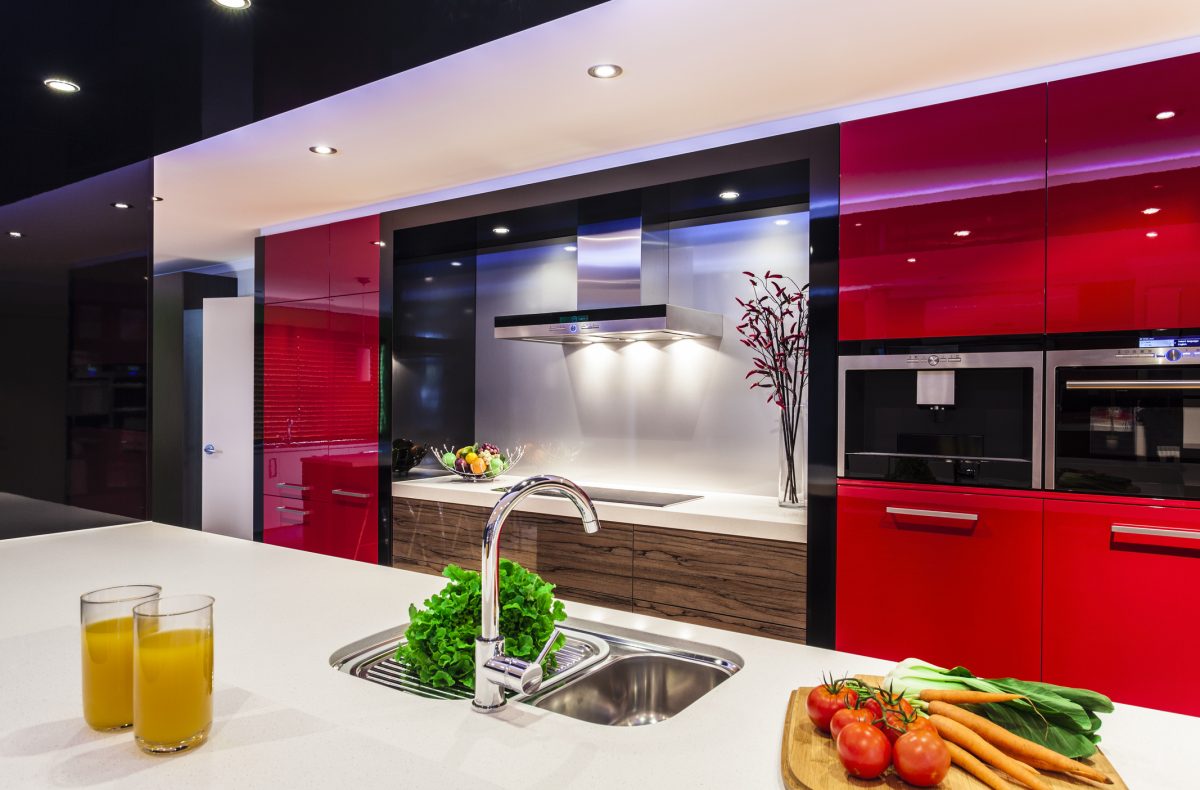 Colorful Kitchens That Will Inspire You
Whether you're looking to freshen up your kitchen or want to add a little excitement and color, painting your cabinets is one of the easiest ways to make a big (and affordable) impact. Not only will it give your room an entirely new look and feel, but it also adds layers of texture and dimension. And since wood tends to go well with most styles, you can use this trick for any design scheme—whether you're working with white cabinetry or black ones!
Whether you hire a painting contractor to do the work for you or take on the task of updating your home on your own, you can give your space a mini makeover without breaking the bank.
Don't get us wrong, we love wood cabinets
But if you're ready for something a bit more exciting and expressive, painting your kitchen cabinets might be just the project you need. Wooden cabinets have been around since the founding of America when settlers were looking for options that were durable, long-lasting, and easy to maintain in a frontier environment.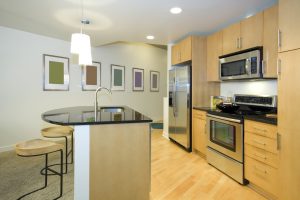 Paint your cabinets black
Are you tired of looking at your old wood kitchen cabinets and feeling ready for a change? Many homeowners are straying away from "safe" cabinet color choices and opting for bold colors like black.
No, painting your kitchen cabinets black won't make your kitchen look small or gloomy. Instead, the only change you'll notice is that all your friends will wish they were also cool enough to have black cabinets.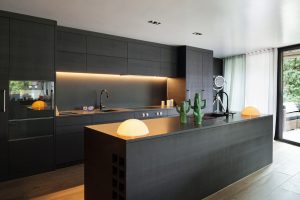 Paint your cabinets turquoise
Painting your cabinets, with a fun shade of turquoise might feel like a big risk — but with a big risk comes a big reward! Cabinets that are painted turquoise create a calming and airy feel and are sure to make your guests feel right at home.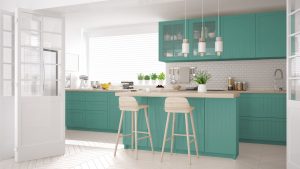 Paint your cabinets blue
Hands down, blue cabinets are a popular option. Bold enough to fulfill your cravings for color, but easy enough to live in your house forever, blue kitchens are staking their claim. A more muted shade of blue will be best to keep it from looking overwhelmingly bright.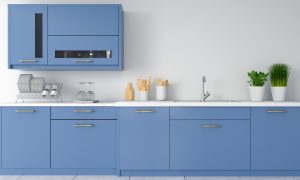 Paint your cabinets a glossy red
Red kitchen cabinets are gorgeous, bold, and fun! A glossy finish reflects cleanliness and brightens up a kitchen. Gloss finishes are also easier to wipe clean. You can choose several methods to make kitchen cabinets look glossy; cleaning and polishing existing cabinets, adding a coat of clear gloss finish to painted cabinets, or painting a new color and adding loss as a topcoat.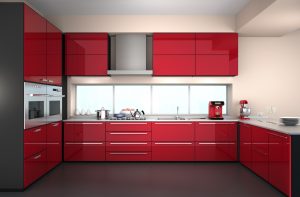 Paint your cabinets cream
Cream is a truly timeless color. You can never go wrong with choosing to paint your kitchen cabinets cream. Cream-colored kitchen cabinets are classic and modest, but also stylish. The cream and warm colors of the past are making a comeback in the kitchens of today.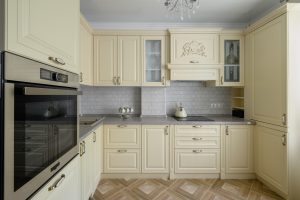 If you're worried about taking on such a sizable project, don't be
You might think painting kitchen cabinets is a huge undertaking—but don't worry, it's not as hard as you think. If you're intimidated by the process, call in some reinforcements if necessary! Consider hiring a painting contractor.