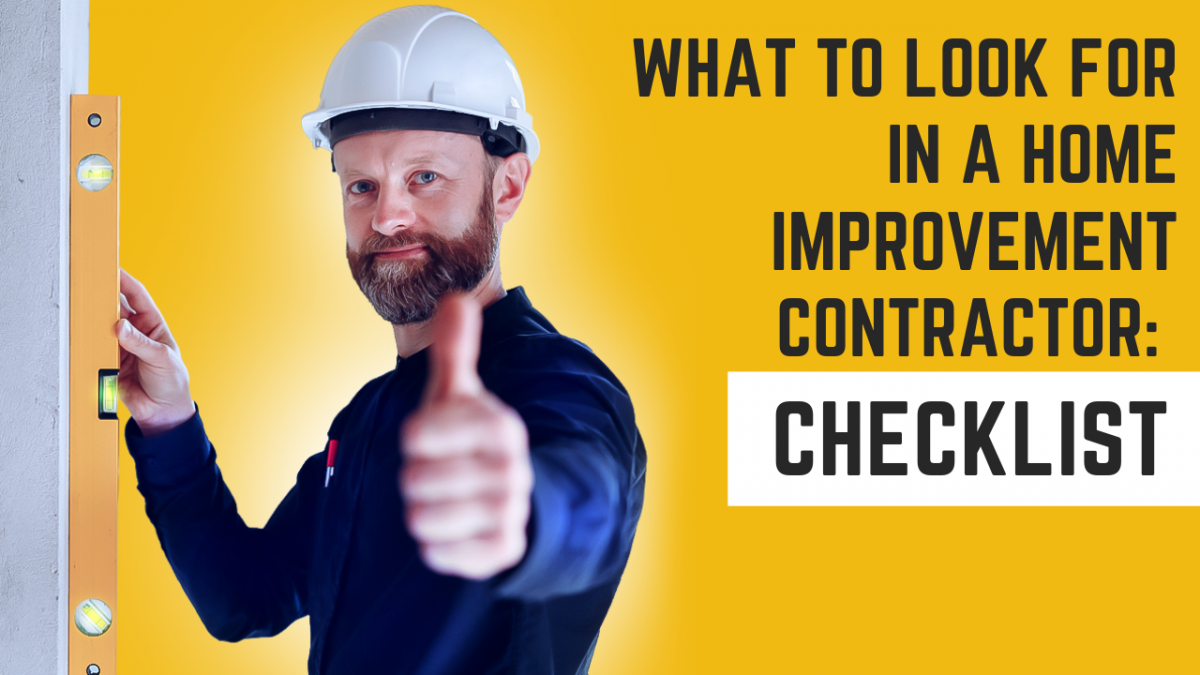 What to Look for in a Home Improvement Contractor: A Comprehensive Checklist

Home improvement projects can be a significant investment in your home and your quality of life. Whether you're upgrading your kitchen or adding a new addition, choosing the right contractor is crucial to ensure that the project is completed to your satisfaction. However, with so many contractors available, it can be challenging to know what to look for. In this article, we will provide a comprehensive checklist of what to look for in a home improvement contractor.
Step 1: Verify Credentials
The first step in finding the right contractor is to verify their credentials. Check if the contractor has a valid license, insurance, and necessary permits. Verify their license number with your state's licensing board. This ensures that the contractor is legally authorized to work in your area and has the necessary skills and training to complete the project.
Step 2: Check for Experience
The next step is to check the contractor's experience. Ask how long they've been in business, how many similar projects they've completed, and ask for references. Look for reviews and ratings from previous customers. This will help you determine if the contractor has the necessary expertise to complete your project.
Step 3: Ask for a Written Estimate
The next step is to ask for a written estimate. This should include a detailed breakdown of the costs and materials needed for the project. This will help you compare quotes from different contractors and determine if the contractor's prices are reasonable.
Step 4: Review the Contract
The next step is to review the contract. Make sure it includes the scope of the work, the timeline, the payment schedule, and warranty information. If there are any issues, make sure to address them before signing the contract.
Step 5: Communication
Good communication is essential for a successful home improvement project. Make sure you can communicate easily with the contractor and that they are responsive to your questions and concerns. This will help ensure that the project stays on track and that you are satisfied with the final result.
Step 6: Check for Safety Measures
Finally, check for safety measures. Make sure the contractor has a plan for job site safety and that they follow all relevant safety regulations. This will help prevent accidents and ensure that the project is completed safely and efficiently.
Renozee is a great example of a home improvement platform that can help you to fulfills all the requirements of what to look for in a contractor. Renozee connects real estate investors, property managers, and homeowners with licensed and experienced contractors to ensure quality work and customer satisfaction. The platform provides tools to help with clear communication throughout the project, ensuring that everything runs smoothly.
Renozee's reputation for delivering exceptional results is evident in its commitment to quality work and customer service. So if you're planning a home improvement project and are looking for a contractor that meets all of these criteria, consider using Renozee. With Renozee, you can be confident that you're working with a reliable contractor who will help bring your vision to life.


In conclusion, choosing the right contractor is crucial for the success of your home improvement project. By following this comprehensive checklist and considering Renozee, you can ensure that you're working with a licensed, experienced, and reputable contractor who will deliver quality work and customer satisfaction.