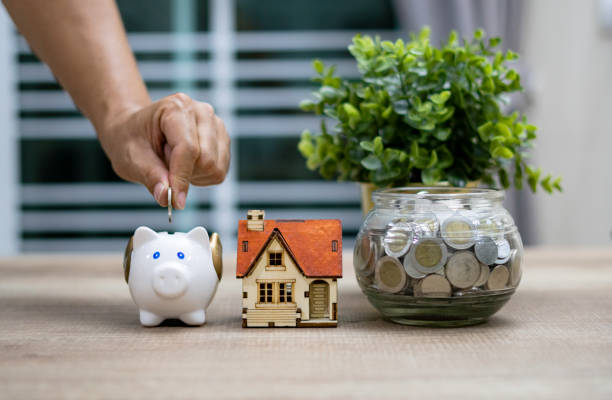 December 12, 2020
Lamar Harris
How much should you invest to renovate a property?
Are you planning to buy an investment property or undertake a flip project? If done right, such projects can be highly lucrative. At the same time, though, it can have negative repercussions if the project is not executed professionally. It is a good idea to connect with home renovation contractors in the early stages of the renovation project to ensure that your money is not going down the drain. You need expert guidance throughout the process; starting at the stage of buying a property for investment or flipping. Some properties can produce a higher return on investment than others. Once you have purchased the property, you need to figure how much you want to invest to renovate that property. Investment property renovation projects can cost you anywhere between a few thousand dollars to hundreds of thousands. So, does the budget for renovation merely depend upon how much you have available to spend? Not really! There are a few factors that are involved in this decision. Let's take a look at a few of them:
Budget: The first step in the process is to ascertain your budget. How much money can you shell out for this project? You could use your savings towards the project or the funds can also be raised in the form of a mortgage or a Home Equity Line of Credit (HELOC). Many people prefer the latter because that allows them to keep their savings intact. The amount that you have in mind will certainly have a bearing on what kind of work you can get done. Talk to a few investment property renovation contractors before you arrive at that budget. They can give you a realistic idea.
Value Enhancers v/s Cosmetic: As laymen, we may think that the cosmetic changes are what enhance the value of the property. While it's true to an extent, but experts will tell you that this thought may not hold true in many other cases. As an example, completing an unfinished basement may offer a high return on investment against having pot lights installed in the house. Similarly, redoing kitchens and bathrooms can provide a push to the investment property's value. Again; we can't emphasize enough on the need for a qualified contractor. They will guide you on which projects to undertake and which ones wouldn't make sense. This has to also be decided on the basis of the budget that you have set for yourself.
Market Trends: Another important factor to consider is the market trend. As an example; today's hot real-estate market provides immense potential for investment projects. Any upgrades you do may have the potential of adding significant value to your investment. However, things were different back in 2017-18; when the market was lukewarm, at best. There were more listings than buyers, and properties weren't moving as fast. In this case, you'd also have to evaluate the cost of holding the property for that long. While you may sell a property in a matter of days today; perhaps, you have to account for a month or longer in a slow market.
Client Preferences: This relates to point # 2. What are your clients really looking for? Doing things that they aren't interested in may not pay you rich dividends. Suppose you purchased an entry-level townhouse for $500,000 and installed a hot water pool in the backyard. Do you think you can charge an extra $50,000 to $70,000 for that upgrade? Probably not! Entry-level townhouses are generally purchased by first time home buyers. The functionality of the house matters to them more than the cosmetics and the luxury elements. In that extra $70,000; they may manage to upgrade to a semi-detached house or a slightly bigger property with an extra room. On the other hand, this hot water pool may reap rich dividends for a $1.5 million-plus property; where people have the money and willingness to pay for cosmetics and luxury.
In short, your budget for investment upgrade is reliant on multiple factors. You need to evaluate your budget, market trends, client preferences, and return on investment among other factors to complete a successful renovation project.
Download our android app or iOs app