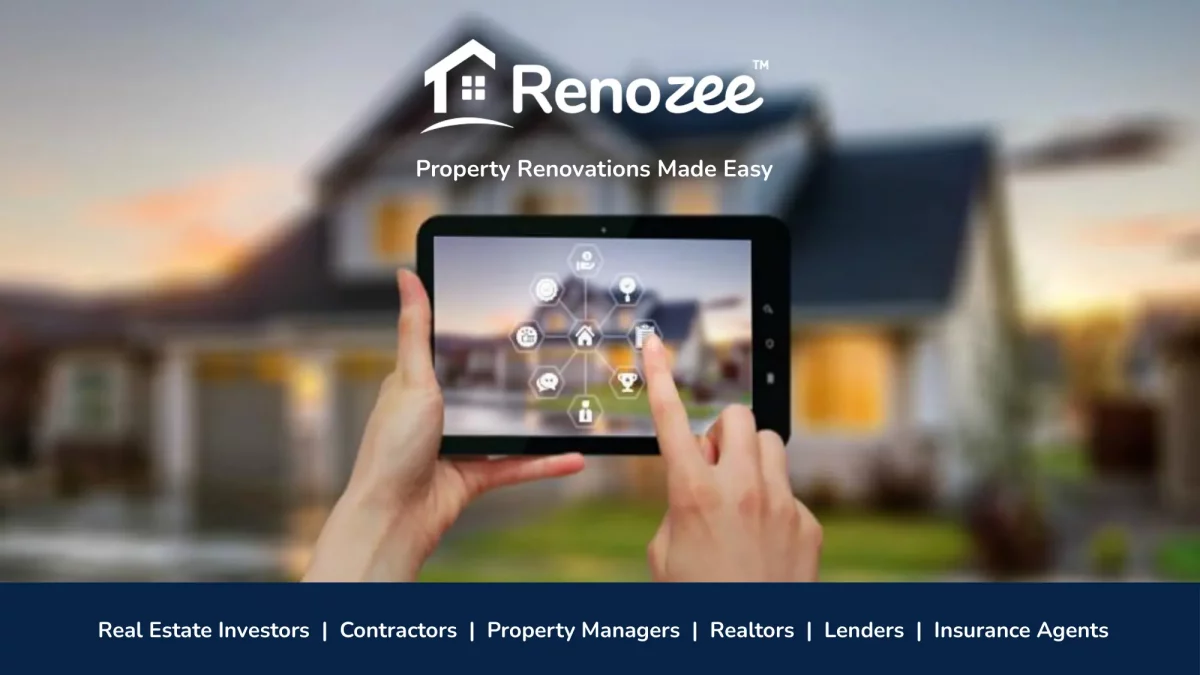 Renozee, Developers of App For Easily Sourcing Renovation Resources, Launches Equity Crowdfunding Campaign
Renozee, an investment property renovation platform that seamlessly connects real estate investors, homeowners, and property managers with home improvement contractors, recently launched equity crowdfunding on Wefunder.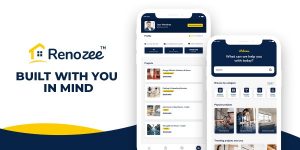 While investment property renovation expenditures have been on a steady rise over the past several years – causing an increase in the need for skilled contractors – the number of available trade companies has decreased. With the shortage of skilled trade companies, more people are choosing to hire independent contractors. Homeowners, real estate investors, and property managers have a difficult time finding skilled, reliable, and cost-effective home improvement contractors. Likewise, contractors have a hard time finding customers. Renozee uses technology to match parties on both sides of the renovation process.
"Renozee is the solution to a problem I often faced as a real estate investor for more than five years," said Renozee Co-founder and CEO Cisol Hogan. "It was such a nightmare to try finding qualified, skilled and reliable contractors. Plus, it took up much of my time because of the quotes I had to request and compare and the umpteen redundant walkthroughs I had to complete. The online services I used were inefficient and offered little support in these areas. Renozee eases all of these pain points by creating a better, more streamlined way to get investment properties renovated and out to market quickly and inexpensively – and we're available throughout the greater Cincinnati area."
Renozee uses a live bidding system that speeds up the time that it takes consumers to hire home improvement contractors because contractors post their pricing through the platform so property owners need not wait for quotes.
"Contractors review project details submitted via the property owner and then view the average bid price of those submitted from their competitors," said Co-founder and CTO Vimal Patel. "This allows the contractor to submit a competitive bid and the property owner to receive cost-effective prices. Additionally, communication remains through Renozee so real estate investors and contractors no longer have to meet at the property before deciding to do business with each other – saving a tremendous amount of time and increasing profits for all parties involved."
Funding received through Wefunder will support Renozee's plan to expand services beyond just contractors so property owners can access all resources required for renovation projects and property investment.
"Our vision for Renozee is to host an entire ecosystem of renovation and property investment services – from bank loans and contractors to renovation supplies," said Renozee Co-founder and CMO Lamar Harris. "We want Renozee to be a one-stop-shop for every need within the property investment and renovation journeys, and this funding will help us begin laying the foundation on which we will build that vision."
Though currently only servicing Cincinnati, funding through Wefunder will help support Renozee's expansion into other markets.
For more information about Renozee, visit their campaign page on Wefunder.